The thoroughbred racehorse "Apollo Bay" raced on Victorian country tracks between 2012 and 2015 winning 2 races and was placed on 6 occasions from a total of 16 race starts. Apollo Bay accrued over $35,000 in prizemoney and was trained by Francis Finnegan at Cranbourne. Apollo Bay was a chestnut gelding foaled in September 2009 and was sired by Forestry (USA) from the dam Princess Meadowlak (USA).
Sid O'Neil, Ted O'Neil and Michael Fitzgerald from Apollo Bay were members of the rock/blues band The Vasco Era. Sid sang vocals, played guitar, lapsteel, and rototoms, his brother Ted played bass and Michael played drums. The band won the Australian National Campus Band Competition in 2004, which is the largest band competition in the southern hemisphere. The band supported Wolfmother at The Astoria in London in 2006 and played major festivals throughout Australia including the Apollo Bay Music Festival. The band recorded their debut album with producer Jeff Saltzman in San Francisco in 2006. This album "Oh We Do Like To Be Beside The Seaside" was released on in May 2007. It was nominated for the 2007 J Award for Australian album of the year on Triple J. Lucille, the band's second album, was released early in 2010 and their third, a self titled album was released in October 2011. The band re-formed for a one night only charity gig held on 3rd April 2016.

In September 2006 Australia Post issued a series of 50 cent stamps celebrating "Rock Posters" and their special relationship with Australian popular music through the years. A 1999 Apollo Bay Music Festival poster was featured on one of the stamps. The entire series of stamps featured posters for:
1972 Sunbury Rock Festival
2002 Magic Dirt
1969 Masters Apprentices
1983 Goanna Spirit of the Place
1979 Angels - Sports - Paul Kelly & the Dots
1979 Midnight Oil
2003 Big Day Out 03
1999 Apollo Bay Music Festival
1973 Rolling Stones Australian Tour
1990 Mental as Anything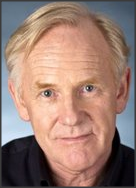 Neil Melville is an actor who was born in Sydney in 1953 and spent his childhood in Apollo Bay. He has performed on stage, in film, on television and in musicals. Neil is also a talented writer and musician. Neil was the lead singer of the Geelong rock band "The Iliad" in the early 1970s. He is a graduate of the Flinders University Drama Centre receiving a Bachelor of Arts(Hons).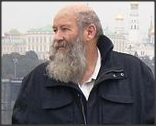 H. A. Willis, born Howard Alan Willis in 1948 at Colac in Victoria is an essayist, critic and editor who spent his early childhood in Apollo Bay. In 1967 he wrote and produced the first issue of "Cinema Papers" whilst attending La Trabe University. His book, "Manhunt: The Story Of Stanley Graham", was published in Auckland in 1979. The book was later used as the basis for the feature film "Bad Blood" which was released in 2012.